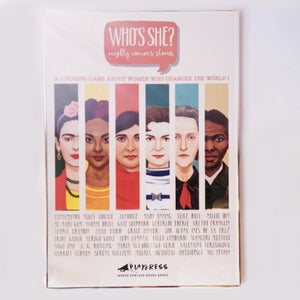 Playeress
WHO'S SHE? Mighty Woman Wall Poster
Sale price Price €10.00 Regular price €20.00
Tax included.
"Who's She?" Wall Poster 98 x 68
"Who's She?" Wall Poster depicting famous women is a reminder of power, courage, energy and different breakthroughs that changed this world. This poster is created out of necessity to motivate and inspire either small or big girls!
NB: The poster size is 98 x 68 cm. Considering the measurements, it has to be shipped separately by National Post. The tracking of poster is only available for countries within the EU.
Orders containing different Playeress products will be split in to 2 packages.